RGB LED pool light with 4-wire cable compatible with WiFi controllers or remote control. Allows you to keep all your LED lighting synchronized. By installing a WiFi controller you will be able to control all your lighting from anywhere, as well as make use of home automation systems with Alexa or Google Assistant.
Suitable for saltwater pools.
Available in 18W or 35W.
Extra flat surface LED lamp for swimming pool.
IP68, fully guaranteed against water.
Standard cross bracket, ideal for replacing an old spotlight just by tightening a few screws.
Made in Spain
Colored pool spotlight with 4-wire cable
The best RGB LED technology for swimming pool available in 18 and 35W power. Its standard design features a 4-anchor cross bracket for easy installation that allows a firm installation without the need for niches, screwing it to the wall with.
Designed to guarantee the tightness of the bulb, extending its useful life with our new pressure and chemical sealing system, your bulbs will last longer without the need for maintenance
Its 4-wire system will allow you to control your spotlights with greater precision, being compatible with a multitude of controllers, with remote control or WiFi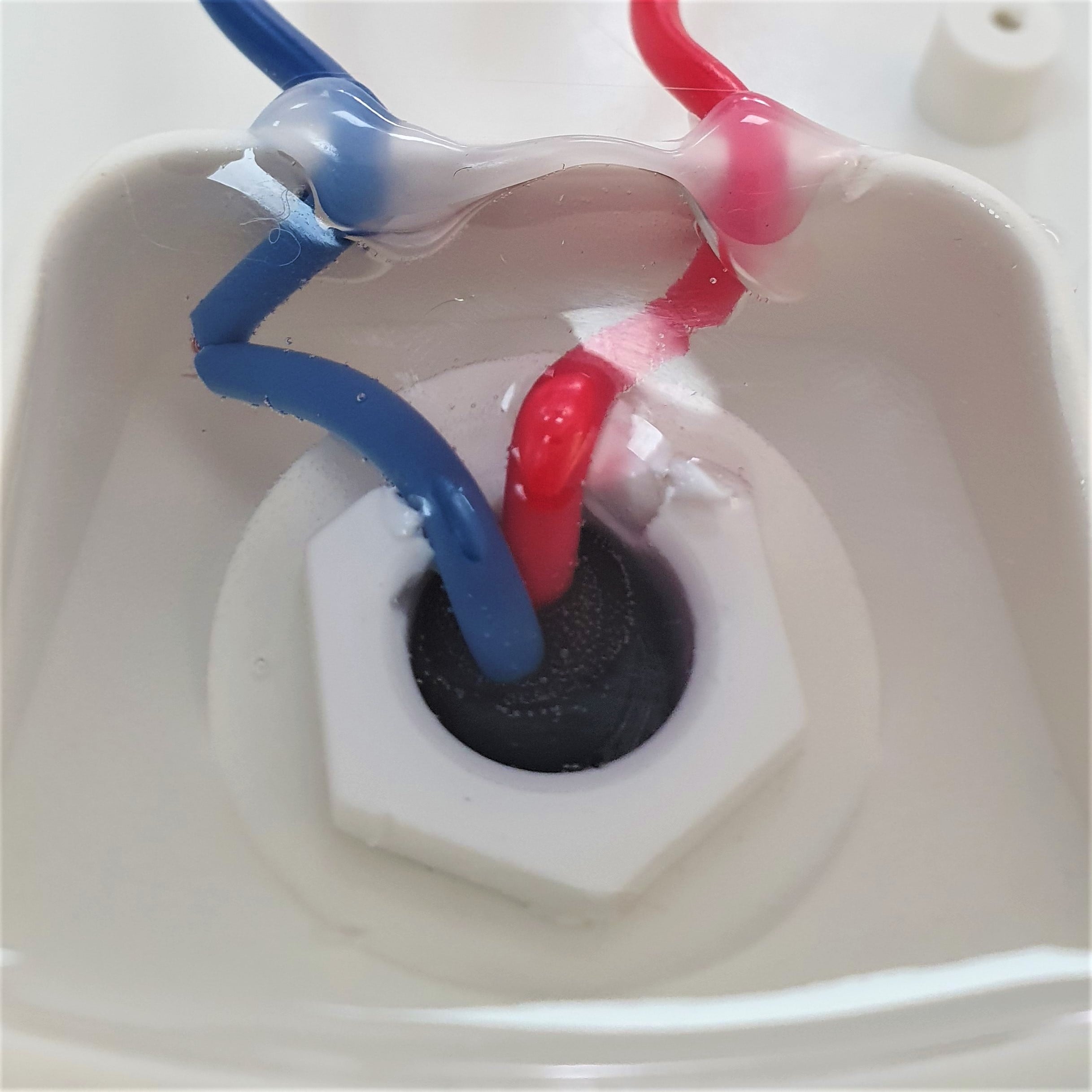 Sellado químico
All of our spotlights are sealed with a high resistance resin. This prevents water from entering not only through the cable access, but also through the cable itself when splicing under water.
Fabricación nacional
We design, seal and assemble the spotlights in Spain with top quality components. This allows us to offer a real guarantee of the spotlight and its components with the assurance that the product will offer the highest quality.
Remote control or WiFi control, you choose
The RGB system with square wire cable allows you the most precise and advanced control. It is compatible with a multitude of controllers and with any other 4-wire RGB spotlight. WiFi or domotic systems will be compatible with your pool lighting.
WiFi controlled spotlights allow you to change the color or program of the spotlight from anywhere as long as you have internet access. Use your cell phone or voice to easily adjust the brightness, color or program. All your lights will stay perfectly synchronized.
This type of control is ideal for people who want to make advanced use of their lighting, allowing complete control in any circumstance. Internet connection required.
Make control easier but just as precise from the convenience of a remote control. A single controller will be able to control the lighting of your spotlights, waterfalls or garden lighting.
This type of controller is ideal for those who need precise control, but don't want to mess with settings
A single controller can control several lights, so you will have no problem controlling your pool lights.
Adjustable

Yes

Nominal Voltage

12V DC

Material

ABS

Nominal Power (W)

18
35

Estimated Life (H)

30.000

Dimensions (mm)

Ø290x60

Energy Class

A+

Certificates

CE - RoHS

Protection

IP68

Colour

RGBV+ (4-wire cable)

Controller

RGBV+ Controller

Type

Surface

Pack

No

Cable length

1,5 m

Cable type

4 threads
At Swimhome we not only offer you the best service and the closest treatment, we also know that getting a good price is important to you. That's why we always guarantee you the best purchase price, and if you find a better one, we'll beat it. 
To do this you only have to send us by WhatsApp or email the complete budget where we offer you a better price before making your purchase. 
Remember that the product must be of the same brand and reference. Do you have a better price for a very similar product? Send us your quote and we will offer you our best proposal. 
Customers who bought this product also bought:
Reviews
(2)
Foco led rgb cable 4 hilos 12v dc de superficie para piscina
0

of

0

people found the following review helpful
Muy contentos con la compra. Nos asesoraron por whatsapp y encantados con el trato, un acierto.
Foco LED RGB Cable 4 hilos 12V DC de superficie para piscina Gama Basic
0

of

0

people found the following review helpful
Excelente producto en relación a Precio/calidad. Muy contento. Totalmente recomendable.
Product added to wishlist
Product added to compare.