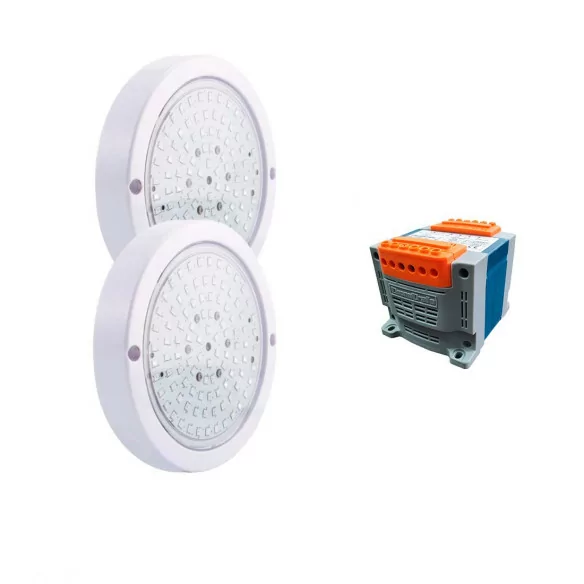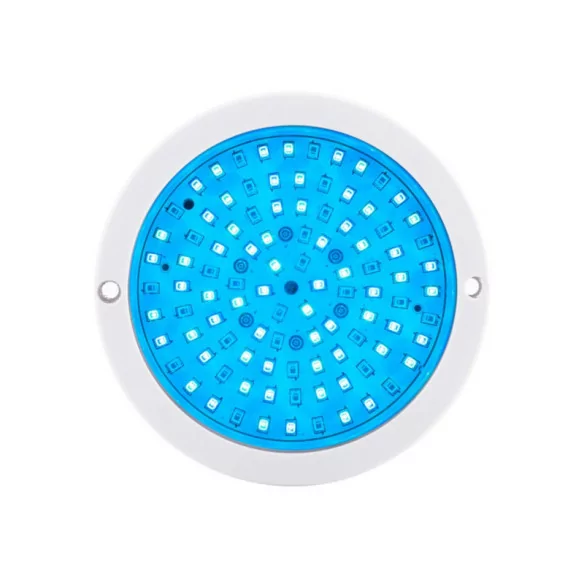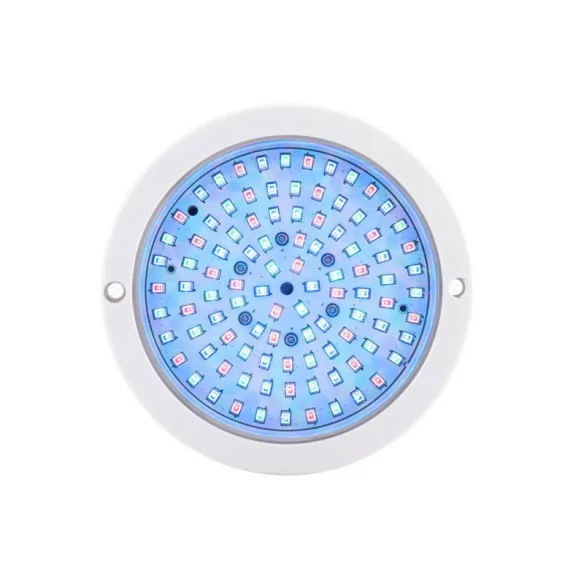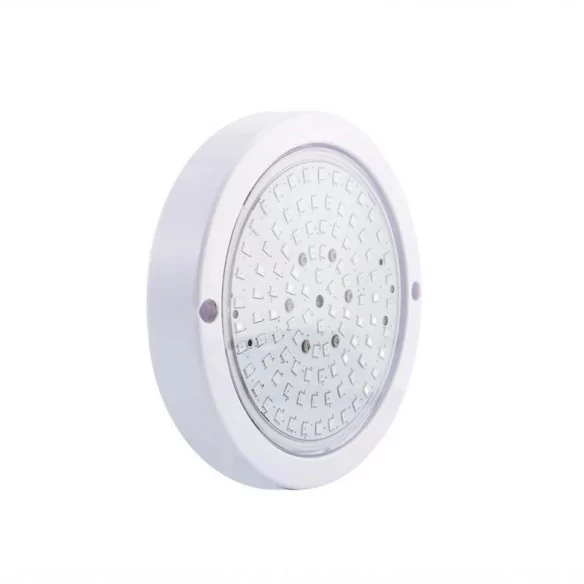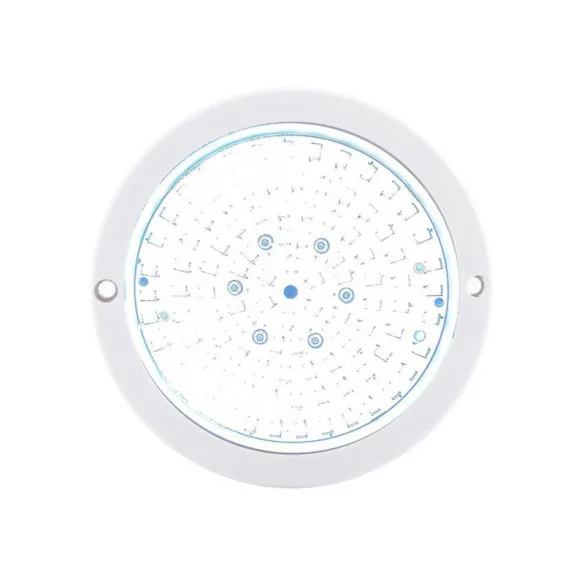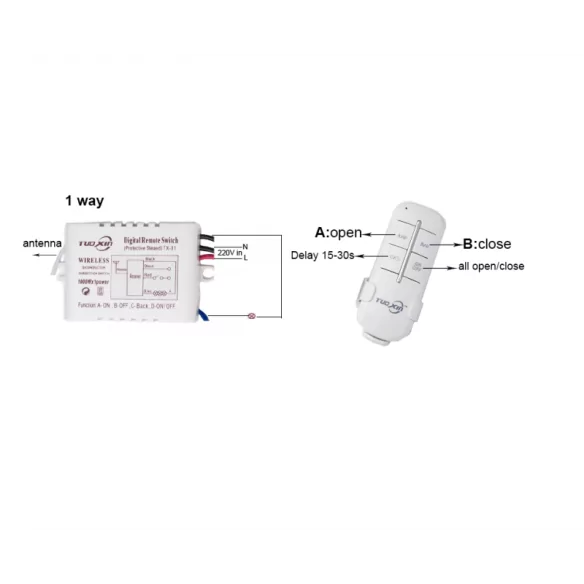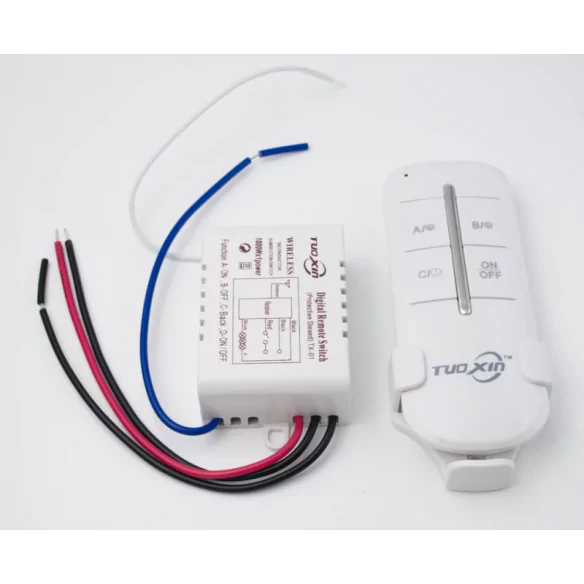 Pack 2 LED RGB ON/OFF Spotlights 10W (Ø12cm) for swimming pool in ABS with Transformer and Remote Control
Resistant to both salt water and fresh water.
RGB ON/OFF system (changes color on and off).
Perfect for designer pools, children's pools and spa areas.
only 12cm diameter!
650 lumens in only 10W.
Easy installation on the wall. No need for niches or crosspieces
Finished in high quality ABS.
With Airless Resin filling.
Includes Transformer 12V AC and 100W.
Includes Remote Control.
The Offer
2 LED RGB ON/OFF spotlights of small size (Ø12cm) of 10W and 650 lumen and ABS finish with Transformer 12V AC and 100W. Includes Remote Control with reception up to 20 meters outdoors
Maximum power in minimum space
New spotlights of reduced diameter, perfect to replace the traditional 29cm spotlights in pools with new designs. Its manufacture in ABS of high quality guarantees that its aesthetics will be permanent in the time, without stains of any type being resistant so much to the chemical water as to the salty water of a swimming pool
Its reduced size does not shorten its power, counting with 10W in high efficiency SMD2835 LEDs (650 lumens per unit) obtaining the A+ energy certificate. Perfect for the complete illumination of a swimming pool.
Airless resin
The bulbs are manufactured using Airless technology, which consists of filling the inside of the bulb with a transparent resin that eliminates air and prevents water filtration, protecting the inside of the bulb and extending its useful life. Another outstanding feature of this technique is the LED light in contact with the resin, which offers a unique brightness
Number and Type of LEDs

SMD2835

Nominal Voltage

12V AC

Material

ABS

Luminance (Lm)

650

Nominal Power (W)

10

Dimensions (mm)

120*50

Certificates

CE / RoSH

Colour

RGB (2-wire cable)

Controller

ON/OFF
At Swimhome we not only offer you the best service and the closest treatment, we also know that getting a good price is important to you. That's why we always guarantee you the best purchase price, and if you find a better one, we'll beat it.
To do this you only have to send us by WhatsApp or email the complete budget where we offer you a better price before making your purchase.
Remember that the product must be of the same brand and reference. Do you have a better price for a very similar product? Send us your quote and we will offer you our best proposal.
Reviews
(0)