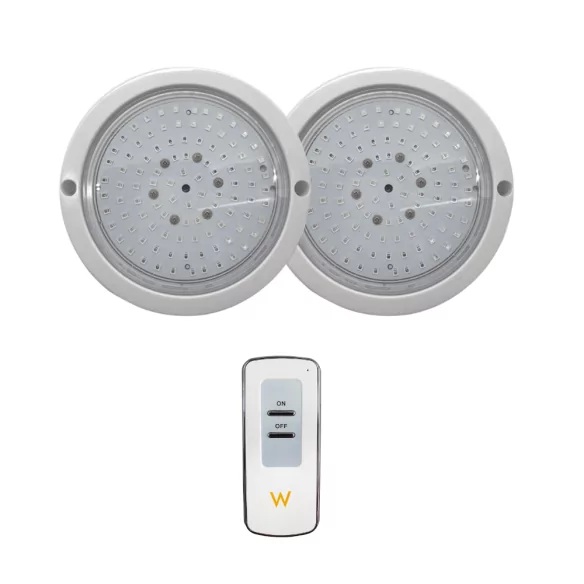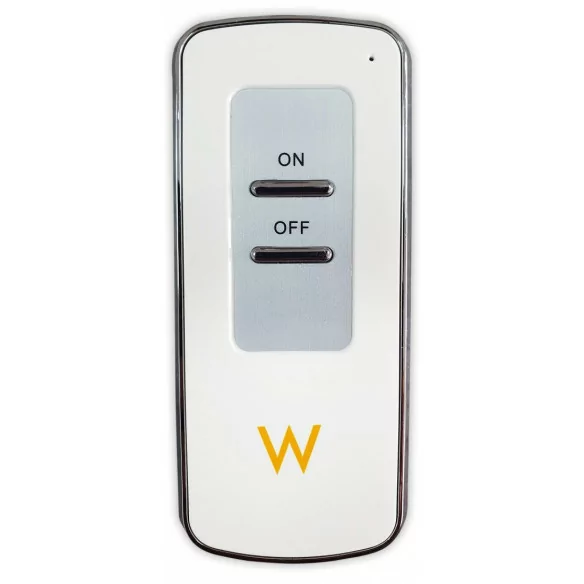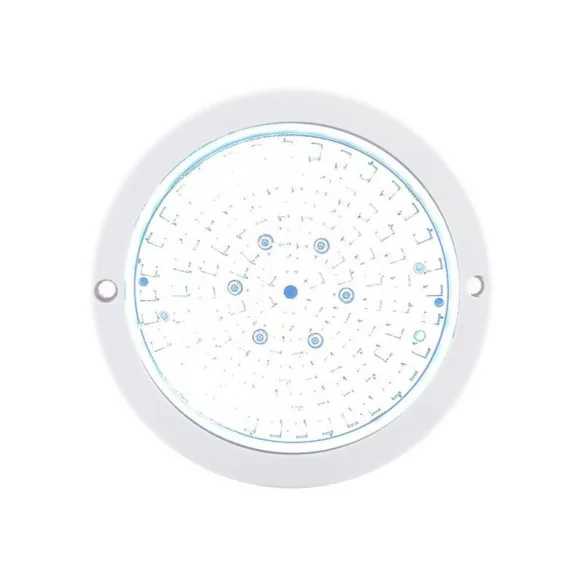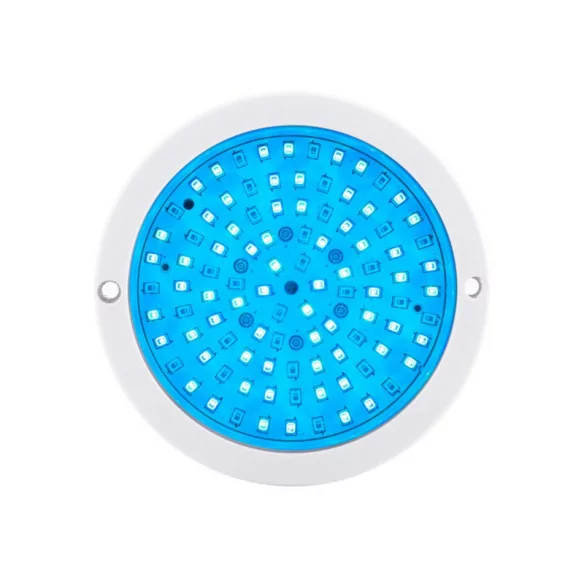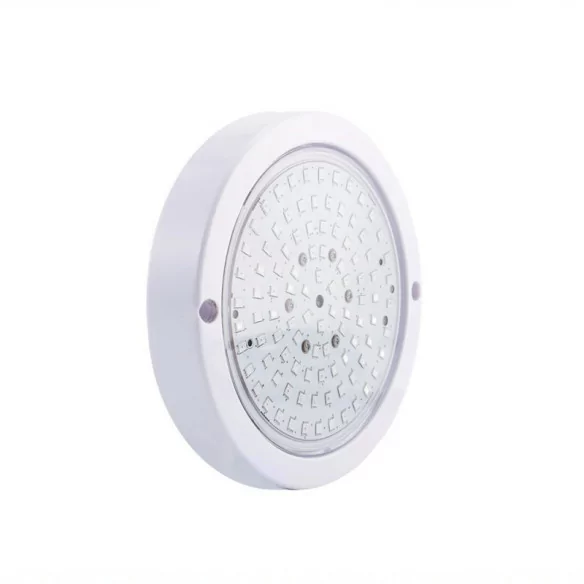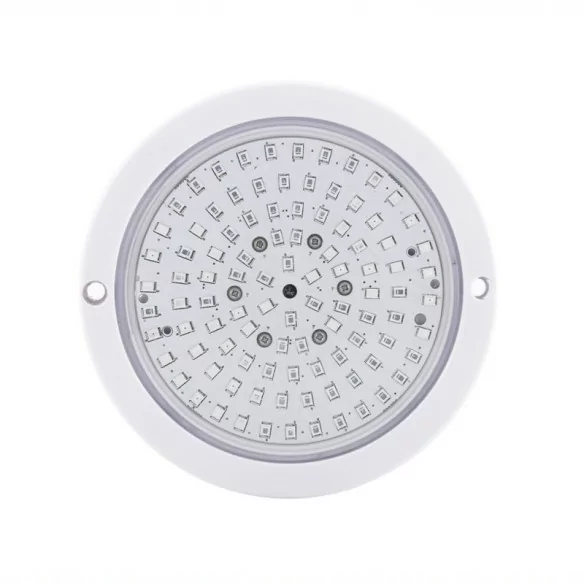 Resistant in salt water.
Changes color when turned on and off.
Perfect for design pools and spa areas.
Special size of 12cm diameter.
10W and 650 lumen.
Easy installation on the wall
Made of high quality ABS.
Without air inside (Airless). Filled with transparent resin.
Includes Remote Control.
Offer
Two RGB ON/OFF LED spotlights of small size (only Ø12cm) of 10W and 650 lumen and ABS finish. Includes Remote Control.
Special Size
Small diameter spotlights optimal to replace the classic 29cm spotlights in pools with new design. The high quality ABS finish guarantees that its aesthetics will last over time. They are persistent to both chemical and salt water in a swimming pool
Their size (only Ø12cm) does not reduce their power. Its 10W contain 650 lumen. With high efficiency SMD2835 LED's with A+ energy certificate. Perfect to illuminate a whole pool, with a range of colors and shades that will allow you to choose the best atmosphere for every occasion
Their extra flat design of only 2.5 cm makes them the most elegant solution for white pools.
Convenience
RF, universal remote on/off
ON/OFF remote control suitable for all types of lights makes it easy to turn on and off remotely. External antenna improves outdoor reception up to 20 meters
Its high quality system allows it to operate continuously at full load without overheating. Its large capacity (1000W) and its 220V system allow you to control a large number of lights in group both RGB and white, keeping all of them synchronized and without heating problems.
Number and Type of LEDs

SMD2835

Nominal Voltage

12V AC

Material

ABS

Luminance (Lm)

650

Nominal Power (W)

10

Dimensions (mm)

120*50

Certificates

CE / RoSH

Colour

RGB (2-wire cable)

Controller

ON/OFF
At Swimhome we not only offer you the best service and the closest treatment, we also know that getting a good price is important to you. That's why we always guarantee you the best purchase price, and if you find a better one, we'll beat it.
To do this you only have to send us by WhatsApp or email the complete budget where we offer you a better price before making your purchase.
Remember that the product must be of the same brand and reference. Do you have a better price for a very similar product? Send us your quote and we will offer you our best proposal.
Reviews
(0)