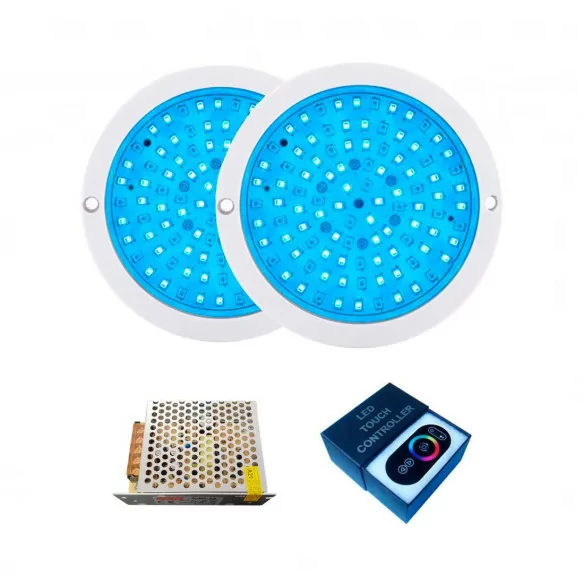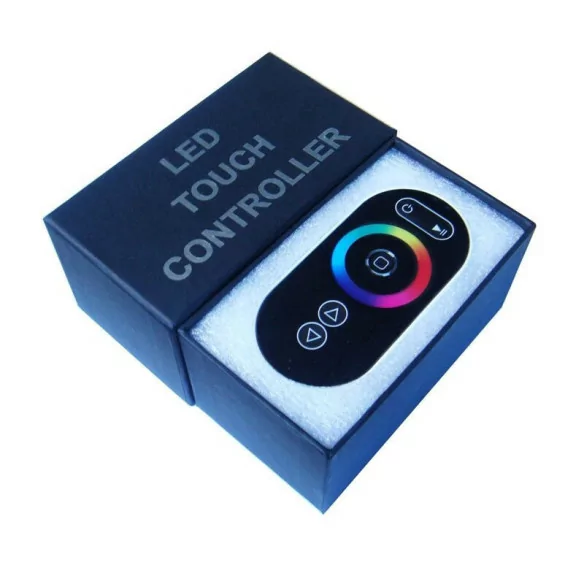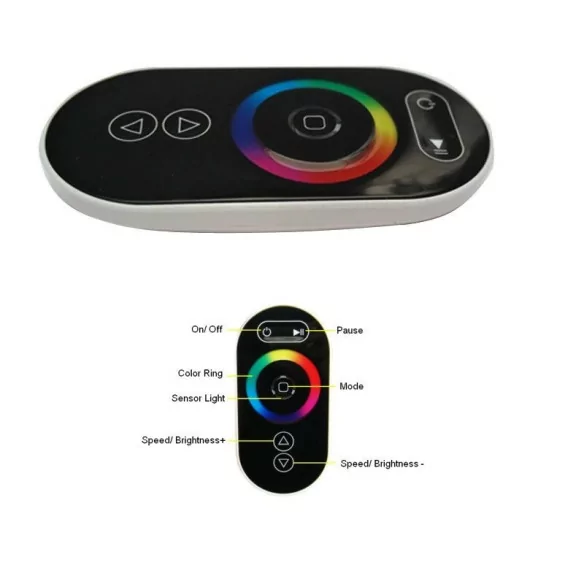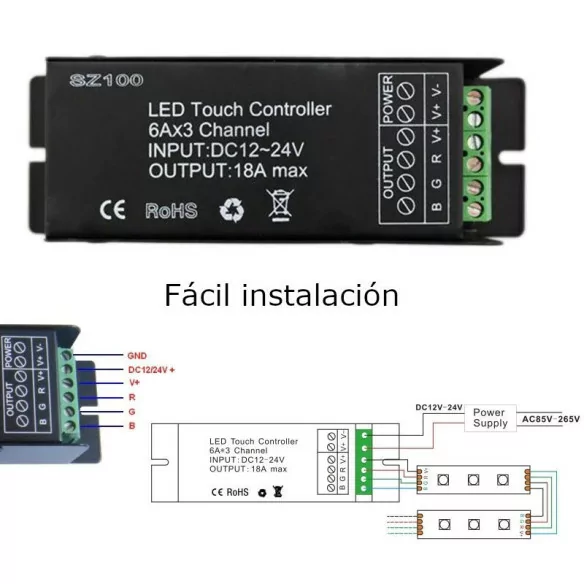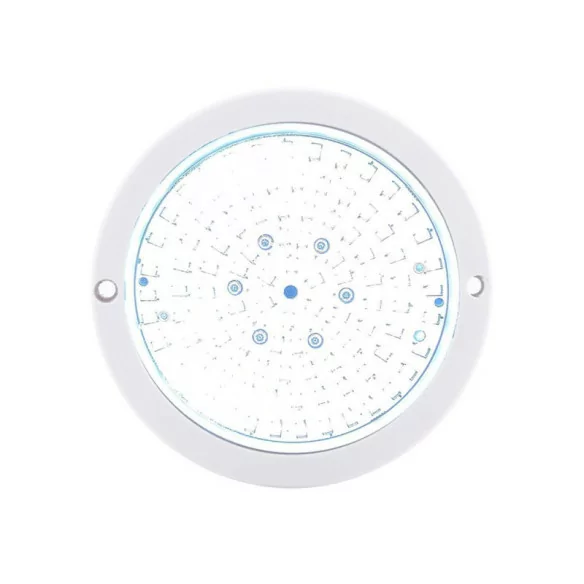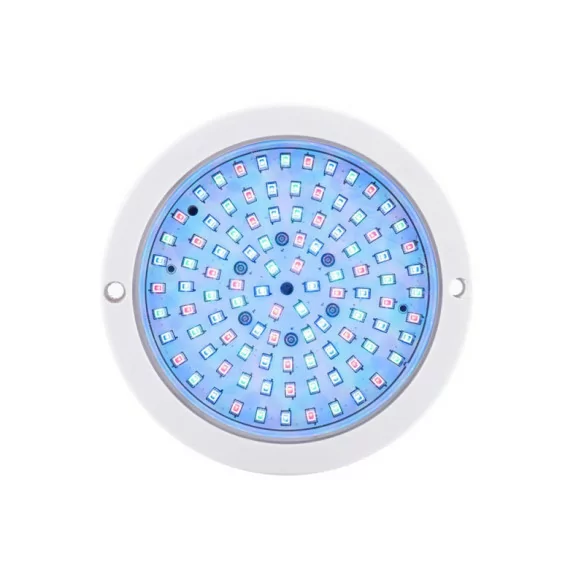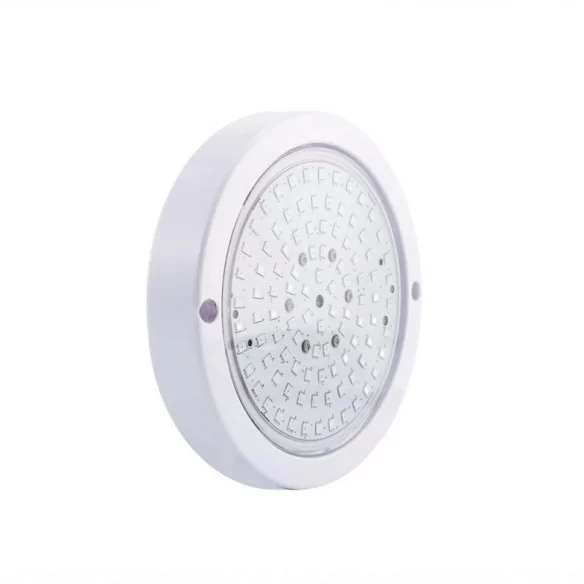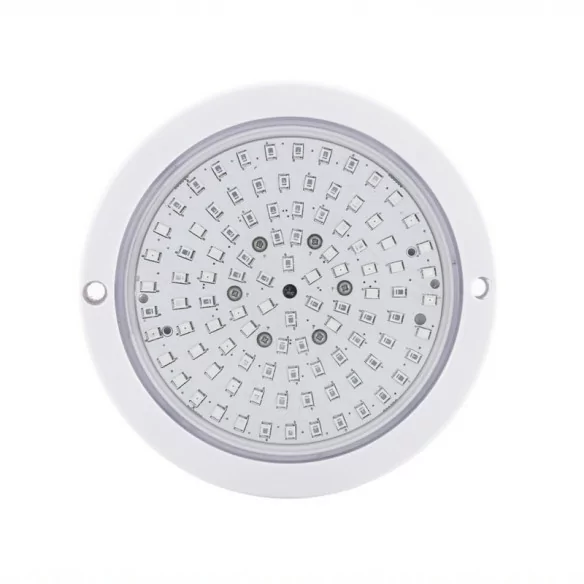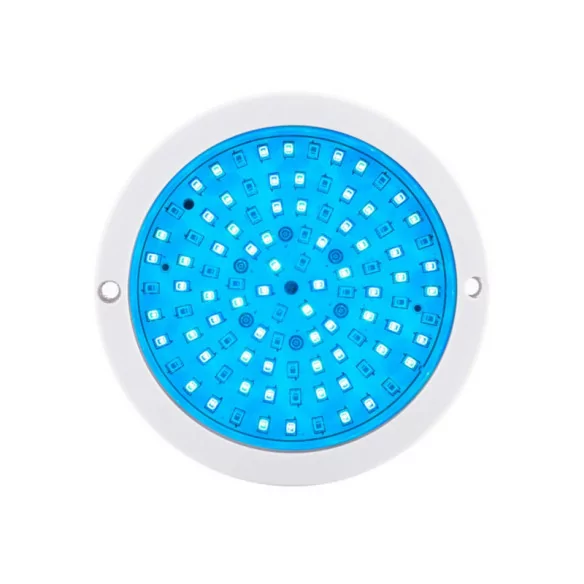 Pack 2 LED Spotlights RGBV+ 15W with 4 wires Ø12cm cable for swimming pool with Transformer and Remote Control
The perfect choice for designer pools and spa areas.
Optimal for salt water.
Small size, only Ø12cm.
High resistance to corrosion, thanks to its high quality ABS finish
Easy and fast installation.
15W and 950Lm.
System with 4-wire cable (RGBV+) compatible with WiFi and home automation systems.
Airless technology, transparent resin filling that prevents air inside and, therefore, future water leaks
Includes 12V DC 60Wtransformer.
Includes Remote Control with advanced control.
Our Offer
Two RGBV+ LED Spotlights 15W and 950 lumens, with 4-wire cable, special compact size of only 12cm diameter, made of high quality ABS and with advanced Airless technology. The offer includes a remote control and a 60W 12V DC power supply (capable of safely powering the two spotlights and the remote control)
Maximum power in minimum space
Its 15W contain 950 lumens per unit, a high luminous power in a minimum space of only 12cm in diameter. Its compact aesthetics, with white ABS finish, make it the ideal choice for use not only as a light fixture, but also as a decorative element. Perfect to illuminate and decorate design pools or spa areas
These spotlights are designed to be the replacement of the classic 29cm spotlights. If you are thinking of renovating your pool to give it a more modern touch, this is a perfect choice
Remote Control
With an easy installation, this remote control will allow you to enjoy several advantages:
- It not only allows you to turn the lights on and off, but also to adjust their intensity.
- It allows you to choose the desired color or an automatic program.
- It has a light sensor and a sample LED that allows you to see the selected color from the remote control without having to see the lights
- Signal reception of more than 30 meters outdoors
- Includes a security system that prevents accidental touch
Number and Type of LEDs

SMD2835

Nominal Voltage

12V DC

Material

ABS

Luminance (Lm)

950Lm

Nominal Power (W)

15W

Dimensions (mm)

120*50

Energy Class

A+

Certificates

CE / RoSH

Colour

RGBV+ (4-wire cable)

Controller

RGBV+ Controller

Transformer

60W 12V DC
At Swimhome we not only offer you the best service and the closest treatment, we also know that getting a good price is important to you. That's why we always guarantee you the best purchase price, and if you find a better one, we'll beat it.
To do this you only have to send us by WhatsApp or email the complete budget where we offer you a better price before making your purchase.
Remember that the product must be of the same brand and reference. Do you have a better price for a very similar product? Send us your quote and we will offer you our best proposal.
Reviews
(0)