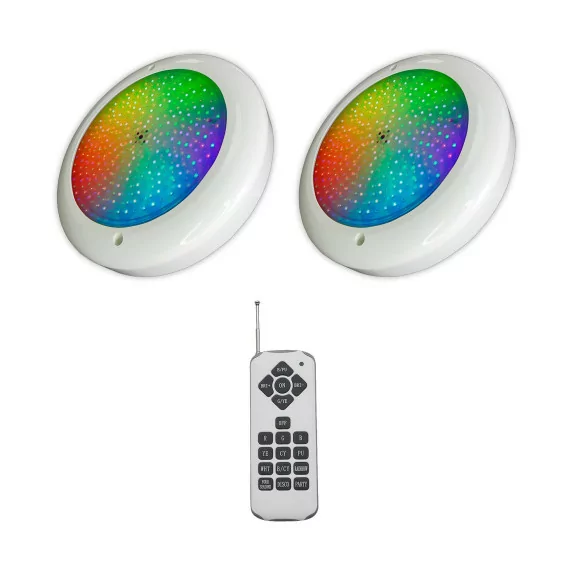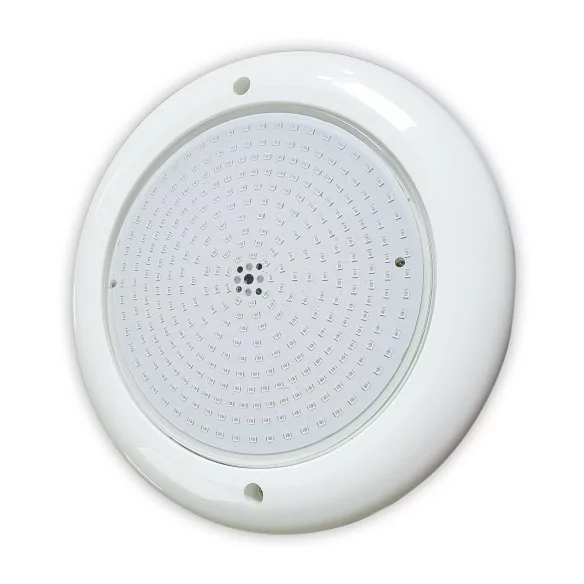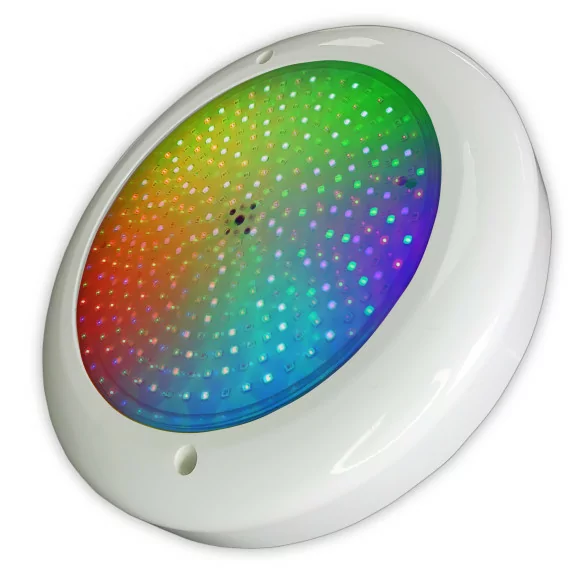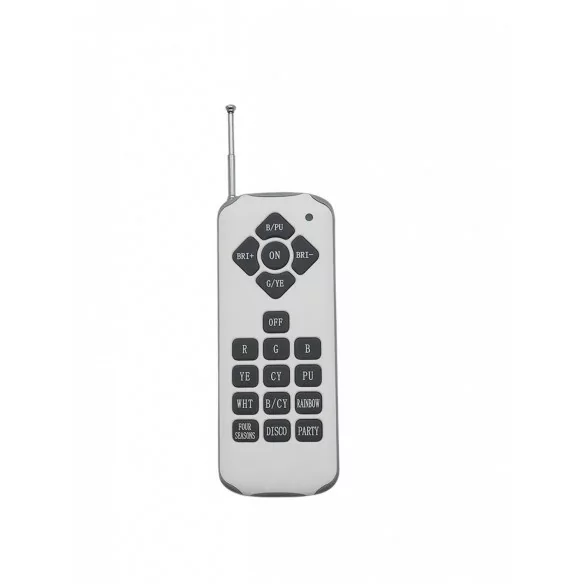 Extra-flat designspotlights.
Airless technology for total insulation of the interior
Easy installation, on the surface of the wall

Perfect for saltwater pools.

SMD2835 RGB LED 24W and 1750 lumens.
ON/OFF color control technology.
Replacement LED discs available for this model.
Includes Remote Control
The Pack
Our offer includes two 24W and 1750 lumens per unit, made of ABS and with Airless technology, two extra-flat RGB LED spotlights of the Premium Range. A remote control with ON/OFF system is included with the spotlights, which will allow you to operate the spotlights remotely
The Latest Technology
The spotlights of the offer offer the latest technology. Manufactured in ABS, their level of protection against impact or corrosion is guaranteed
The inside of the bulb is protected thanks to the use of Airless technology. Through a process by which the inside of the bulb is filled with a state-of-the-art transparent resin, the bulbs are protected against water infiltration. All circuits and the control board are encapsulated and protected. In addition, the resin makes the luminaire brighter and prevents yellowing caused by the passage of time
Simplicity and Convenience
The offer includes a remote control that will allow you to control your lights in the safest, simplest and most comfortable way.
The size of the remote control allows you to carry it with you at all times. With an outdoor reception of 30 meters, you will be able to turn off, turn on or change the color of the lights without moving from the site
Nominal Voltage

12V AC

Material

ABS

Luminance (Lm)

2650

Nominal Power (W)

35

Estimated Life (H)

50.000

Colour

RGB (2-wire cable)

Controller

ON/OFF
Remote Control

Cable length

1,8 m

Cable type

2 strands
At Swimhome we not only offer you the best service and the closest treatment, we also know that getting a good price is important to you. That's why we always guarantee you the best purchase price, and if you find a better one, we'll beat it.
To do this you only have to send us by WhatsApp or email the complete budget where we offer you a better price before making your purchase.
Remember that the product must be of the same brand and reference. Do you have a better price for a very similar product? Send us your quote and we will offer you our best proposal.
Reviews
(0)