LED Pool Floodlights: Illuminate your pool at the best price
Keeping your pool illuminated is an important step to improve the safety and aesthetics of your pool. There is currently a wide variety of LED pool floodlights and spotlights that will allow you to illuminate your pool at a very reasonable price and with different styles. The LED lights for your pool will allow you to play with the colour and intensity so that you can personalise each night, depending on the occasion.
The choice of your LED floodlights will depend on the size of your pool, whether you need recessed floodlights, surface floodlights or mini floodlights to light your stairs or beach.
Submersible pool lighting, we have a wide range of surface spotlights, PAR56 recessed spotlights and mini spotlights for stairs and beach.
We have created the best packs for complete lighting for your pool at an unbeatable price.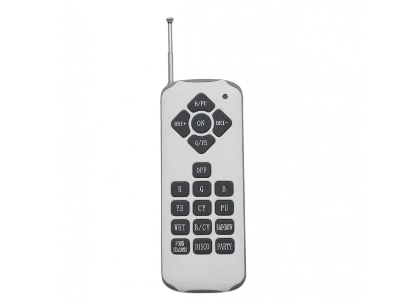 Purchase the best accessories to complete the filtration system for your pool at the best price and with the best safety guarantee.
Swimming pool lighting
We know that the lighting of our pools is vital to enjoy a pleasant and safe environment at any time of the day. That is why, at Swimhome we offer you the widest range of spotlights and accessories on the market.
We are determined to provide you with the most effective and profitable solutions to illuminate and decorate your pool in a completely personalised way. In our catalogue you will find LED lights, controllers, cables and even transformers.
The best in lighting for your pool
Among our bulb offers you will find a multitude of options in LED bulbs that will help you to optimise your energy consumption. In this case we can choose them according to the type of installation, from recessed to extra-flat.
The former are attached to the wall through a niche, while the latter alternative is simply installed on the surface. We also have RGB pool lighting, which is a technology that is only available in LED lamps.
These will emit an infinite number of colours, so we can play with the tone and intensity that we like the most.
Go ahead and install lighting equipment in your pool to give it colour and life
Just by illuminating the space you will create a more comfortable setting, but if you also take advantage of the innovative options in our RGB spotlights catalogue you will achieve marvellous results.
You can make different combinations to achieve the best visual impact. For example, if we switch on red and blue at 100% we will have an attractive magenta colour.
If we opt for green and blue we will achieve a cyan shade. On the other hand, to achieve yellow we only need to set the reds and greens to 100%.
If we simply want a white tone, we only need to activate the 3 colours (red, green and blue) at 100% and that's it. We can even make more complex combinations to generate any colour of the visible spectrum.
Ideas for placing your lamps in the pool Knowing where to place our lights is not only important to avoid leaving dark areas, but also to achieve unique effects in the decoration. Therefore, we must ensure that they provide both aesthetic and functional enhancements.
Although there is no definitive way to position the lighting in your pool, we will give you a couple of tips to make the most of every corner and, of course, your creativity.
Firstly, it is important that the lighting you choose for your pool does not cause glare. This is extremely important if we have our house very close, so the best option is always to point them in the opposite direction.
If we want to equip a competition pool, the best option is to place them on the sides, as this way the light will cover the space completely and uniformly. But that's not all, because in this way we will also avoid dazzling the swimmers.
If you have a Roman staircase, it is advisable to place an LED pool light on the opposite side so that the pool is fully illuminated.
Remember that this will not only add an impeccable aesthetic finish, but also greater safety, which will also be provided by our pool electrical panels.