Caja Eléctrica para Exteriores IP65 Anti-UV
Better finishes and better protection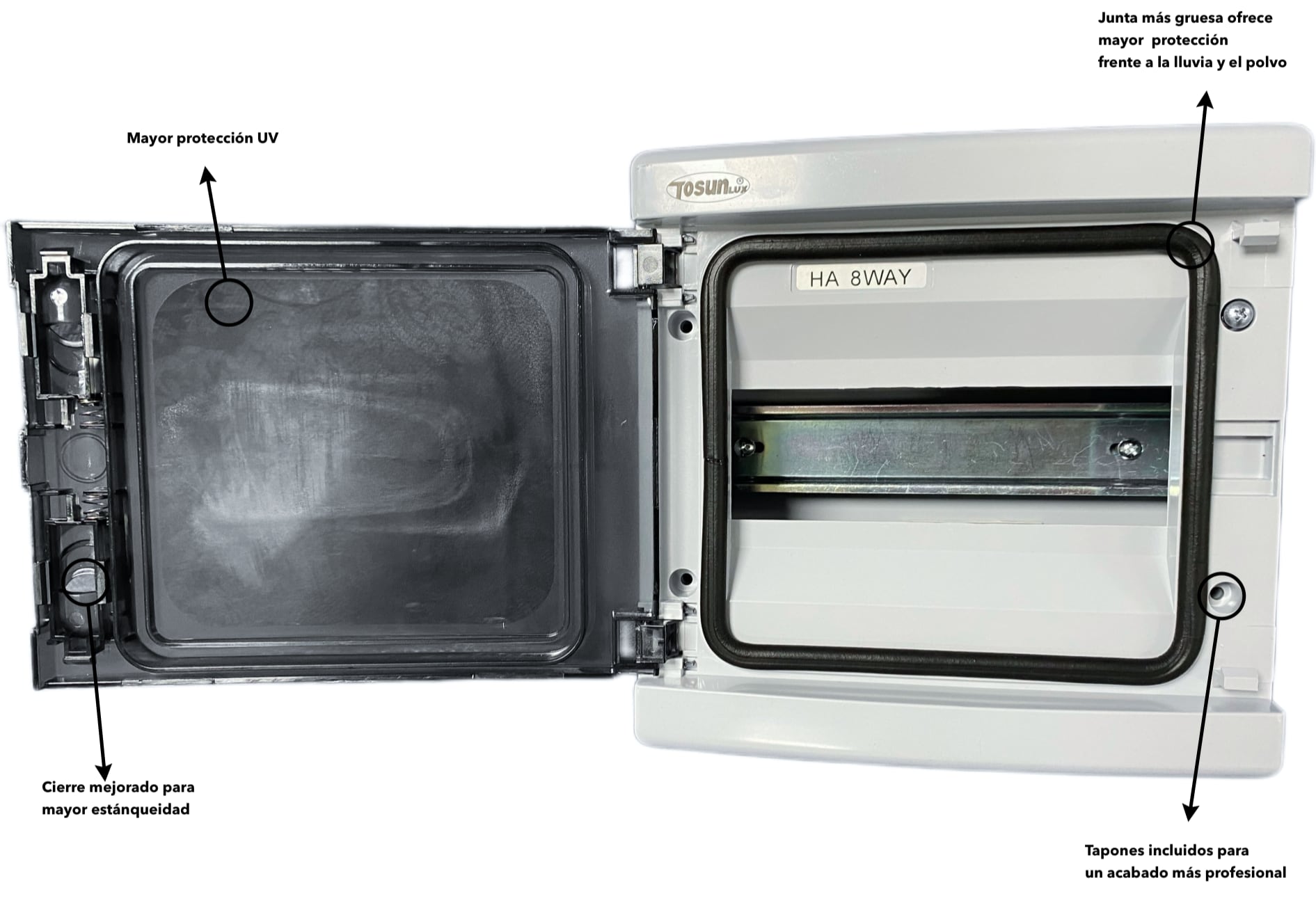 The HA IP65 Waterproof Distribution Board from TOSUNlux features an exceptional design and finish, designed to offer superior performance and unrivalled durability for your outdoor installations. It features larger gaskets that offer greater protection against heavier rainfall and dust. Its visor offers increased protection from the sun's UV rays, preventing accelerated degradation of the installed elements. This ensures that the product can withstand outdoor conditions during prolonged use.
In addition to its robustness, this electrical enclosure has an IP65 protection rating. This means that it is water and dust resistant, making it ideal for use in outdoor devices. Whether you need an electrical distribution box for an outdoor lighting system or any other device that is exposed to weather conditions, this product is the perfect choice.
In addition, its flame-retardant material construction prevents it from catching fire in the event of a power failure.
It has plugs to seal the screw area making it safer and more aesthetically pleasing to install. Supplied with screws and plugs for installation.
Customers who bought this product also bought:
Reviews
(0)