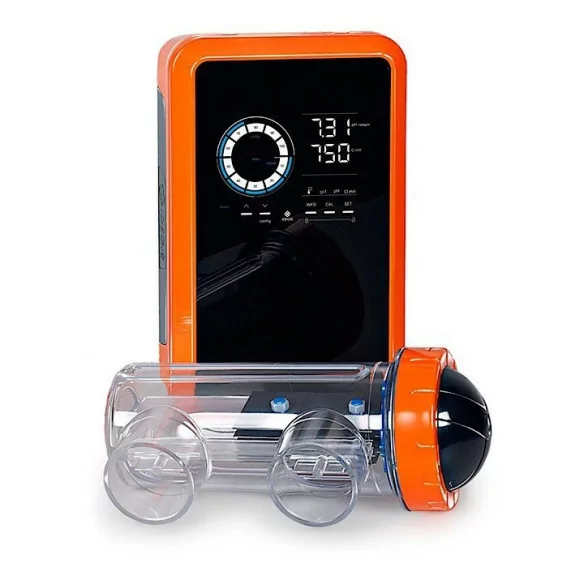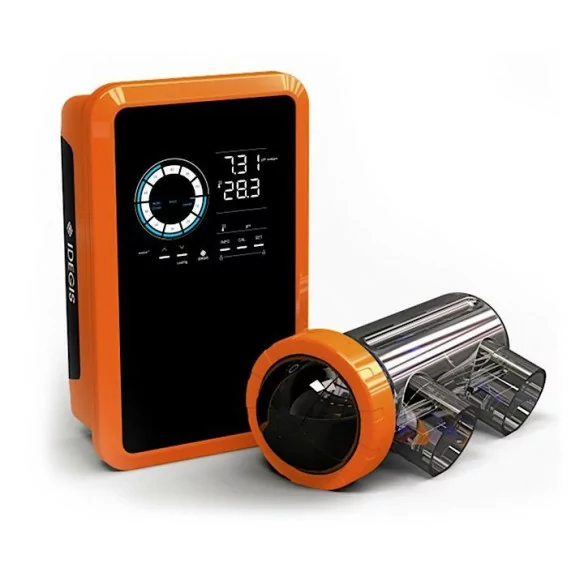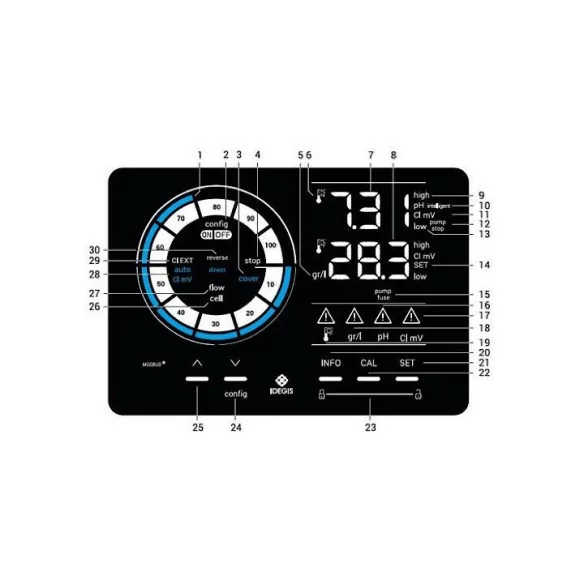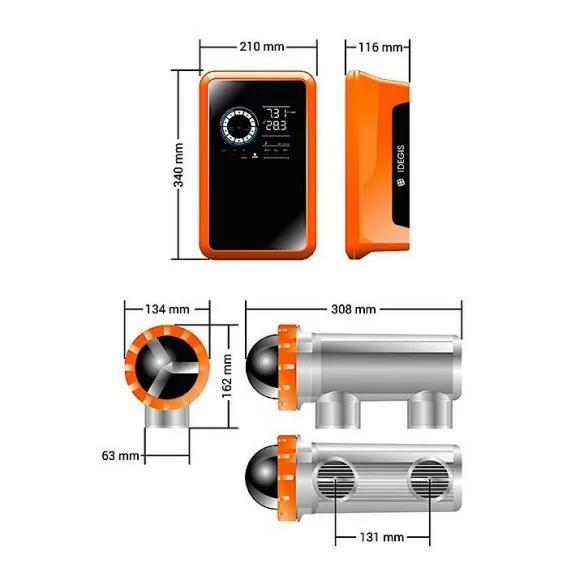 Models for swimming pools from 25m3 up to 160m3
Chlorine production capacity: from 7gr/h to 40gr/h (depending on model)
Large numerical display and anti-corrosion ABS casing
OPTIONAL: Integrated PH control and dosing pump INVICTA series (depending on model)
The equipment with pH control is supplied with probe and electromagnetic dosing pump (not peristaltic) INVICTA series.
This series combines the advantages of the traditional series with various improvements aimed at ease of use and increased performance.
Some of the new features are :
- Family of self-cleaning salt electrolysis units for residential swimming pool applications up to 160 m3, with versions also available with integrated pH controller.
- Like its predecessors, this range is characterised by its competitive cost and simplicity of installation and operation.
- All models feature Techgrade maintenance-free cells with more than 10,000 real hours of continuous operation, as well as salinity and water temperature readings.
- New user interface based on an innovative large touch screen.
- Improved watertightness (IP 65) which makes this range particularly resistant in harsh environments.
- Connectivity: this range integrates as standard an RS-485 serial port that allows immediate connection to a Poolstation® module through which the customer can access his equipment from anywhere via any mobile device connected to the Internet.
Full warranty on the electrodes of 2 years on the domestic series Idegis*
*Misuse of the electrodes is not included in the full warranty.
At Swimhome we not only offer you the best service and the closest treatment, we also know that getting a good price is important to you. That's why we always guarantee you the best purchase price, and if you find a better one, we'll beat it.
To do this you only have to send us by WhatsApp or email the complete budget where we offer you a better price before making your purchase.
Remember that the product must be of the same brand and reference. Do you have a better price for a very similar product? Send us your quote and we will offer you our best proposal.
Reviews
(0)