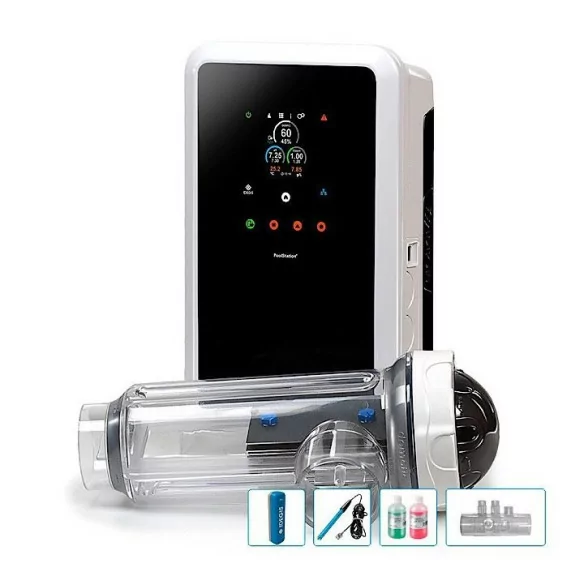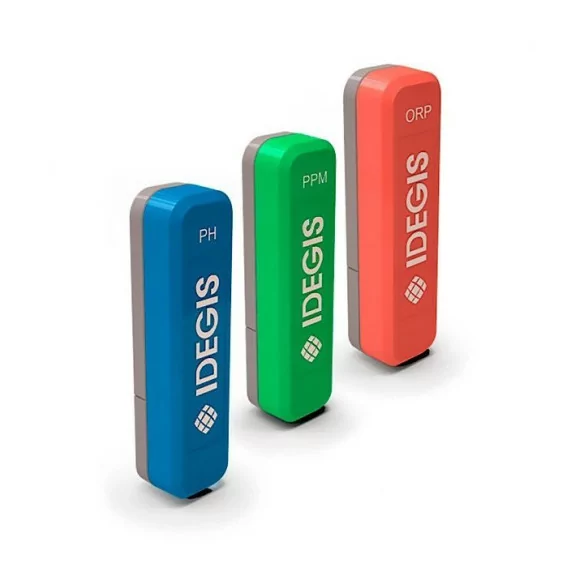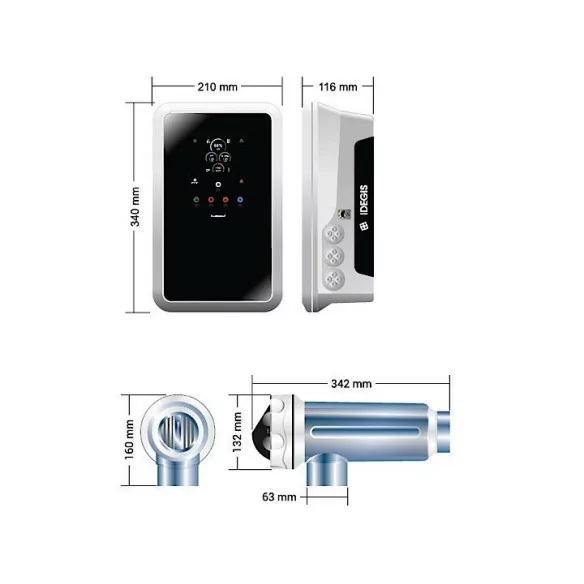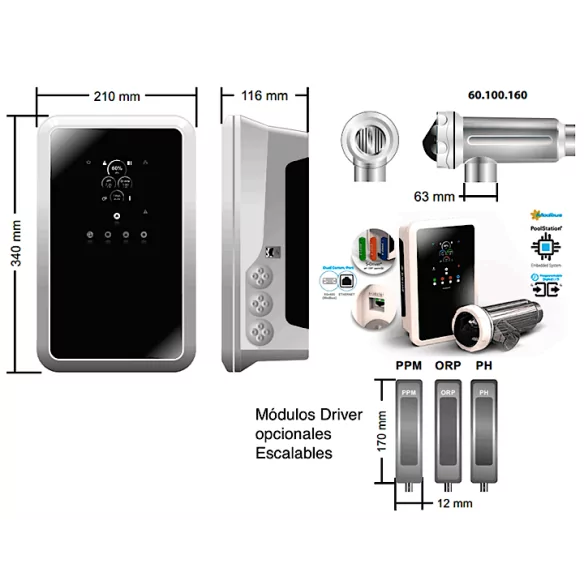 - Family of self-cleaning salt chlorinators for pools up to 160 m3.
- Production equipment from 12 gr/h to 42 gr/h
- All models have Premium-grade maintenance-free cells with more than 12,000 hours of continuous operation.
- User interface based on a color touch screen.
- NEW: Possibility of integrating control functions to the chlorinator (pH, ORP, TEMPERATURE, CONDUCTIVITY, etc.) by means of S-Driver® plug-in modules
s-Driver® plug-in modules.
- Improved watertightness (IP 65) makes this range particularly resistant in harsh environments.
- Total connectivity: this range integrates a Poolstation® module as standard
Poolstation® module as standard, allowing access to the equipment from any location when connected to the network. In addition, these devices can be easily integrated into other domotic platforms thanks to the fact that they also include an RS-485 serial port (isolated) accessible via Modbus® protocol as standard.
- The Domotic Series 2 have Multi-Tec® technology which allows the whole range of equipment to share the same hardware platform, thus facilitating the unified connection of different equipment (saline electrolysis, Neolysis, controllers, UV, etc.) in the same installation.
At Swimhome we not only offer you the best service and the closest treatment, we also know that getting a good price is important to you. That's why we always guarantee you the best purchase price, and if you find a better one, we'll beat it.
To do this you only have to send us by WhatsApp or email the complete budget where we offer you a better price before making your purchase.
Remember that the product must be of the same brand and reference. Do you have a better price for a very similar product? Send us your quote and we will offer you our best proposal.
Reviews
(0)