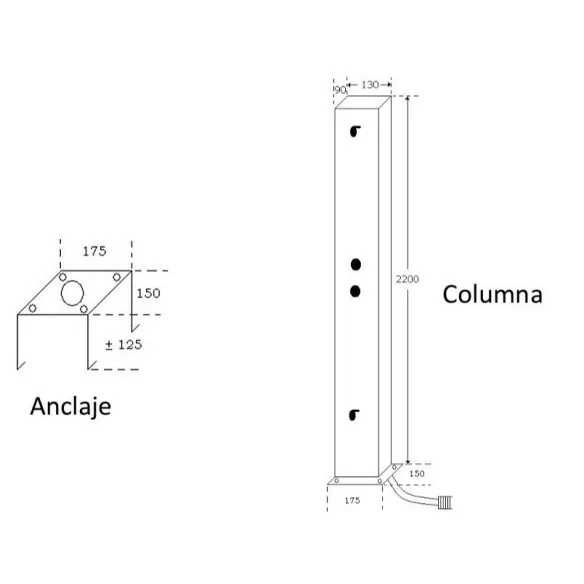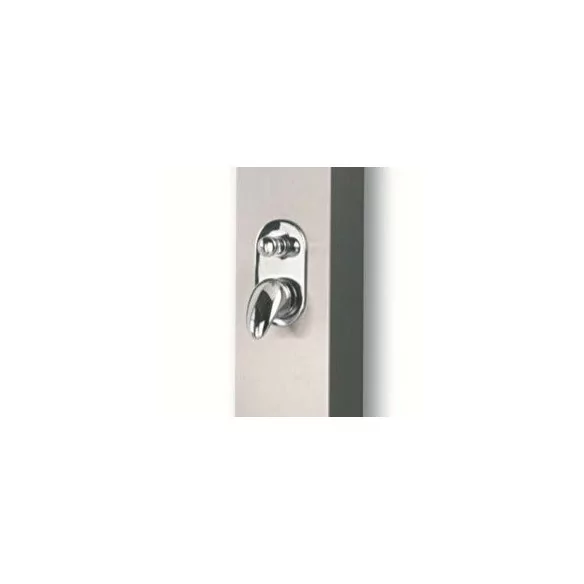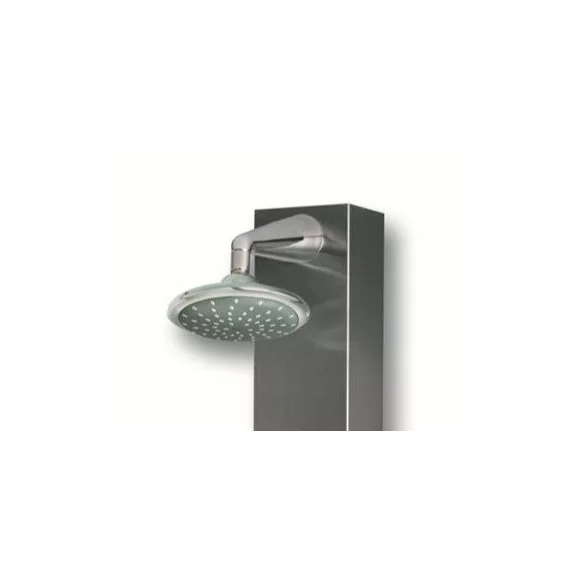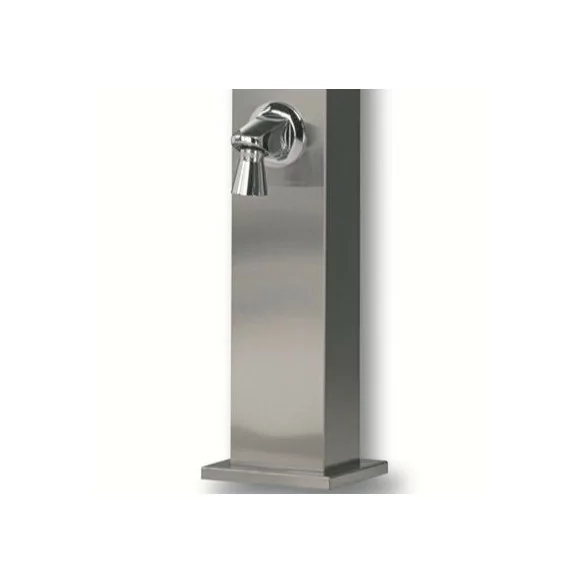 Shower column with tap and shower head
Made of AISI 316L Satin stainless steel.
Fixing by means of anchorage included in the supply.
Lower connection through a ½" male sleeve.
Possibility of combining different shower heads and taps within the same column.
- Anchorage included with 30 mm central hole for 1/2" water connection.
- The anchorage has to be flush with the floor and the column is fixed with 4 M8 nuts.
- These are covered with the trim included with the column.
- Connections for hot and cold water
At Swimhome we not only offer you the best service and the closest treatment, we also know that getting a good price is important to you. That's why we always guarantee you the best purchase price, and if you find a better one, we'll beat it.
To do this you only have to send us by WhatsApp or email the complete budget where we offer you a better price before making your purchase.
Remember that the product must be of the same brand and reference. Do you have a better price for a very similar product? Send us your quote and we will offer you our best proposal.
Reviews
(0)