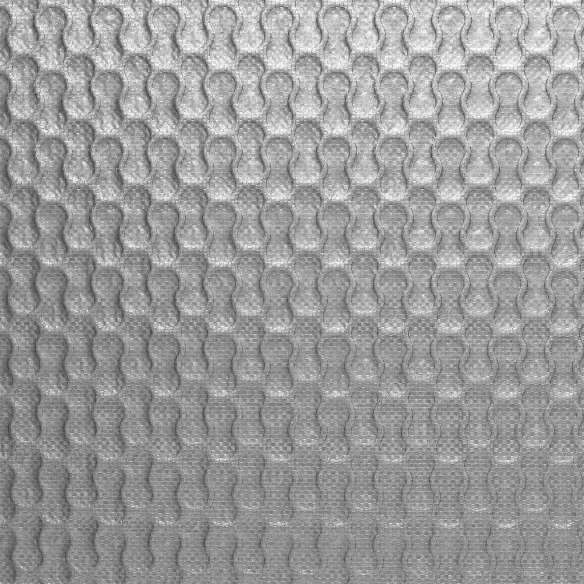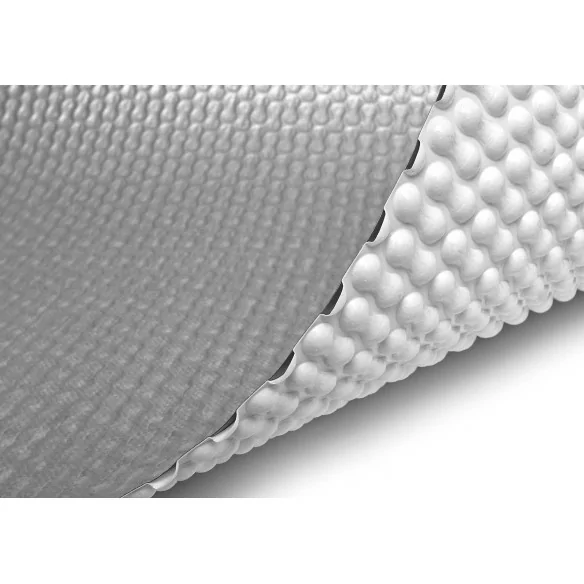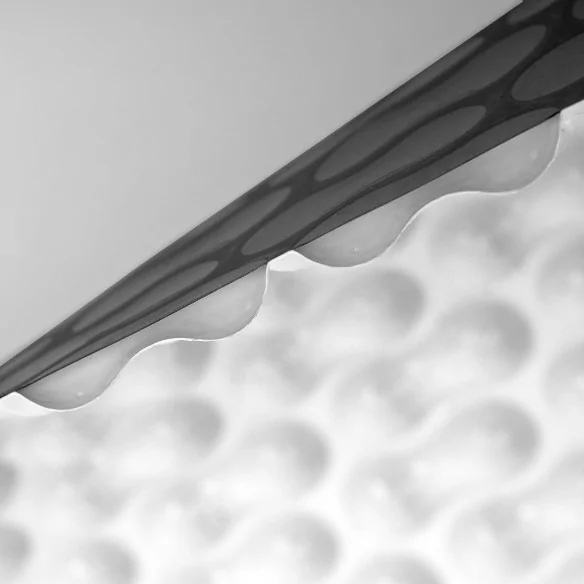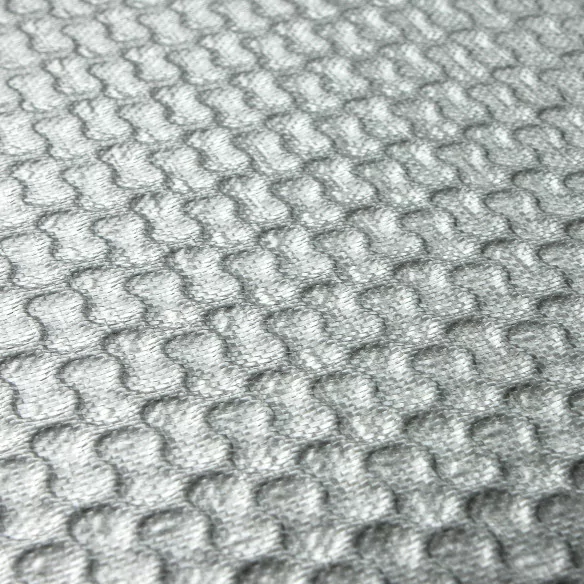 Thermal blanket GeoBubble RaeGuard 500 and 800 microns *Required step
Thermal blanket GeoBubble RaeGuard is a thermal blanket designed specifically for heat pump or heated pools. Its design manages to maintain the water temperature in heated pools like no other model on the market, reducing heating costs as a heat pump by 57%.
Reduces heating costs by 57%
Reduces the consumption of chemical products.
Reduces filtering time.
Double bubble GeoBubble long lasting
Eliminates water evaporation by more than 98%
More than 6 seasons of expected life in 500 micron model and 25% more in 800 micron model.
Production and delivery time
Custom made thermal blankets have a production lead time in addition to the shipping lead time. Currently the delivery time is 5 - 7 days.
Form
Measures
Model
Option
There is no option corresponding to your configuration.

Total Rating





Add Review

View Reviews
Colour

Transparent

Pack

No

Bubble

GeoBubble

Microns

500
800

Measures

Tailor-made

Season

Summer

Durability

⭐⭐⭐

Expected useful life

⭐⭐⭐⭐⭐

Winter cover

⭐

Keeping the pool cool

⭐

Chemical reduction

⭐⭐

Filtration reduction

⭐

Algae inhibition

⭐

Solar gain

⭐⭐⭐⭐⭐

Heat retention

⭐⭐⭐⭐⭐

Evaporation control

⭐⭐⭐⭐⭐

Security

⭐
At Swimhome we not only offer you the best service and the closest treatment, we also know that getting a good price is important to you. That's why we always guarantee you the best purchase price, and if you find a better one, we'll beat it.
To do this you only have to send us by WhatsApp or email the complete budget where we offer you a better price before making your purchase.
Remember that the product must be of the same brand and reference. Do you have a better price for a very similar product? Send us your quote and we will offer you our best proposal.
Reviews
(0)