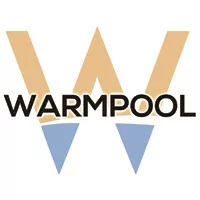 Electrical panel for swimming pool suitable for chlorinator and motor contactor with 50W transformer
Compact electric panel for swimming pool with motor guard, contactor for chlorinator and transformer. It has a contactor to feed the chlorinator and the PH pump, activating these elements at the same time as the filtration pump. Optionally we can install for you a remote control system to turn on and off the lights of your pool. Thanks to its installation guide any user can install and use.
Main characteristics:
Motor guard.
Includes contactor for the chlorination system.
Contactor for chlorinator and PH pump.
Clock for automatic control of the filtration pump
what is a Motor Guard used for?
The motor guard is a fundamental element in the equipment of your electrical panel for swimming pool. It is a circuit breaker designed for the protection of motors. It provides protection against motor overloads and short circuits.
what is a Contactor for the Chlorinator used for?
Salt Chlorination systems, as well as the Redox and PH pumps must work together with the filtration pump. This prevents the product injected into the pool from accumulating in the piping, causing damage to the filtration system and producing an excess consumption of the same. To achieve this, many professionals choose to connect these systems to the same connection socket of the pool motor, but this practice reduces the effectiveness of the motor guard and shortens the life of the chlorinator and the motor
With a contactor for the chlorinator you will have an independent socket for these systems that will be activated only when the filtration pump is active, avoiding to connect all the devices in the motor guard and extending the useful life of the same
what is a Motor Contactor for?
A contactor for the motor of your pool extends the life of the elements of your electrical panel such as the clock. It provides a higher capacity outlet that will prevent overloading elements such as the clock. This is especially important on systems with pumps over 1kW.
Warranty

3 years

Dimensions (mm)

(L)265 x (W)300 x (D)130mm

Protection

IP65

Transformer

50W 12V AC

Contactor

For Chlorinator and for motor (2 contactors)
At Swimhome we not only offer you the best service and the closest treatment, we also know that getting a good price is important to you. That's why we always guarantee you the best purchase price, and if you find a better one, we'll beat it.
To do this you only have to send us by WhatsApp or email the complete budget where we offer you a better price before making your purchase.
Remember that the product must be of the same brand and reference. Do you have a better price for a very similar product? Send us your quote and we will offer you our best proposal.
Reviews
(0)