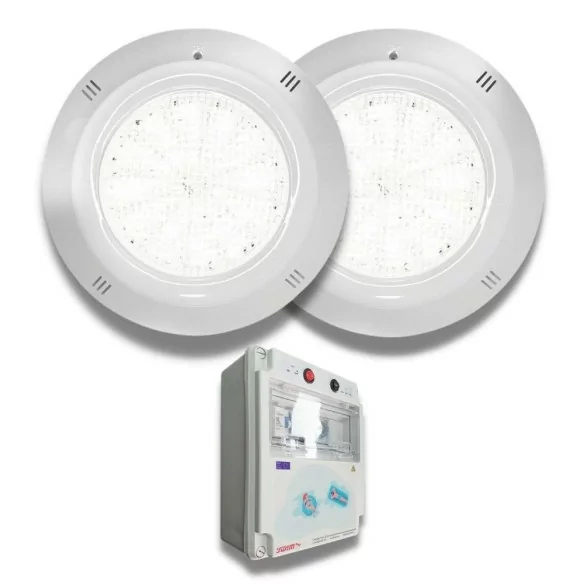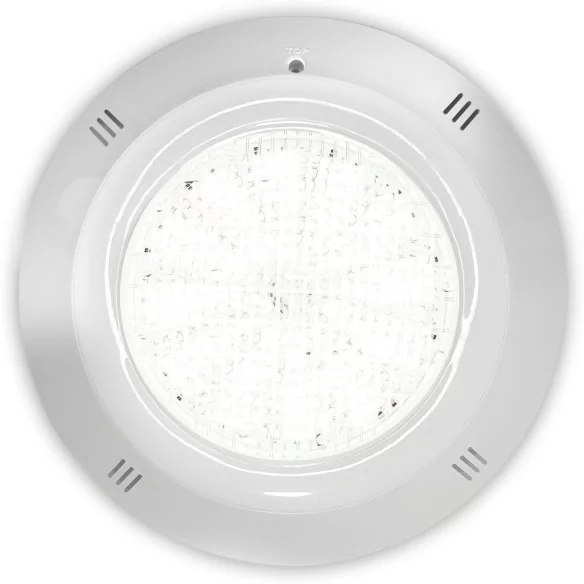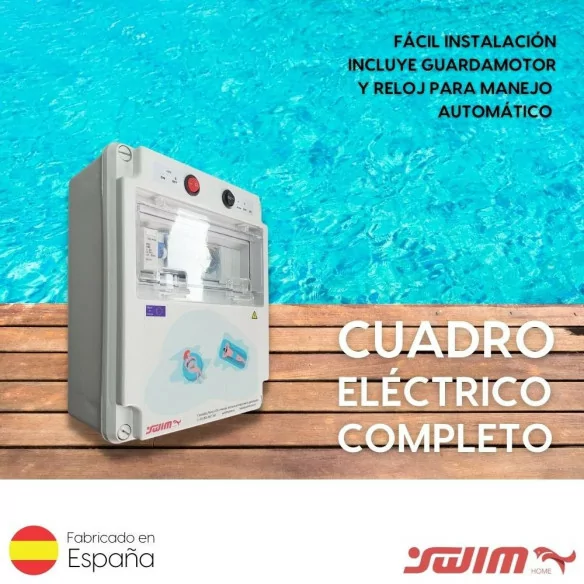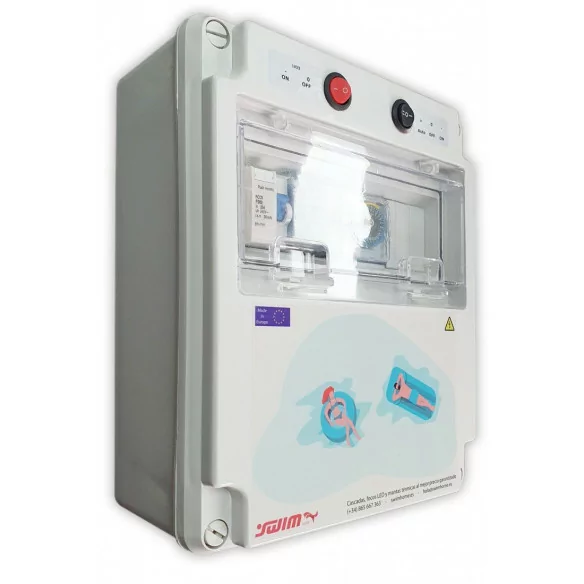 copy of Pack 2 White LED Spotlights 35W 12V AC/DC Basic Range for swimming pool surface with Electrical Panel
Finished in white ABS.
Emit light in Cool White tone (6000K).
High brightnessSMD2835 LED (3600 lumens per unit).
Resistant in fresh and salt water.
Perfectextra-flat spotlight to replace your old spotlights
Degree of Protection IP68
Easy installation with standard crosshead
Includes a complete electrical panel in compact size
Our Offer
Saving pack that includes:
- Two 35W White LED Spotlights 12V AC/DC of 35W projecting 3600 lumens per unit and manufactured in white ABS Basic Range.
- Compact and complete electrical panel that incorporates a Remote Control (also compact) with a reception of up to 30 meters
Economical
Designed for those who take care of their electricity bill and are concerned about safety and quality. Luminaires with high quality ABS finishes that provide a very high durability against eventual damages due to blows or corrosion by salt water or chemical products. Thanks to its IP68 degree of protection, it has the security and guarantee of its use under water
Take care of your electricity bill with these lights. With only 35W, they emit 3600 lumens per unit (perfect to illuminate a whole pool), which makes them a very economical option.
Complete Electrical Panel
The offer includes a compact control cabinet, specially designed for LED lighting systems. It incorporates an analog clock that automates the pool's filtration system and can be programmed according to your economic or usage needs
Despite its compact size (which allows it to be installed in small spaces) it contains inside both the power supply (12V DC/150W) and the remote control. All items will arrive in your hands fully installed, so all you will have to do is connect the power supply, pump and lights
The remote control includes a remote control with which you can turn off, turn on or adjust the intensity of the lights
Number and Type of LEDs

SMD2835

Warranty

3 years

Nominal Voltage

12V AC/DC

Material

ABS

Luminance (Lm)

3600

Nominal Power (W)

35

Estimated Life (H)

50.000 H

Dimensions (mm)

290*60 mm

Energy Class

A+

Certificates

CE, RoHS

Protection

IP68
At Swimhome we not only offer you the best service and the closest treatment, we also know that getting a good price is important to you. That's why we always guarantee you the best purchase price, and if you find a better one, we'll beat it.
To do this you only have to send us by WhatsApp or email the complete budget where we offer you a better price before making your purchase.
Remember that the product must be of the same brand and reference. Do you have a better price for a very similar product? Send us your quote and we will offer you our best proposal.
Reviews
(0)