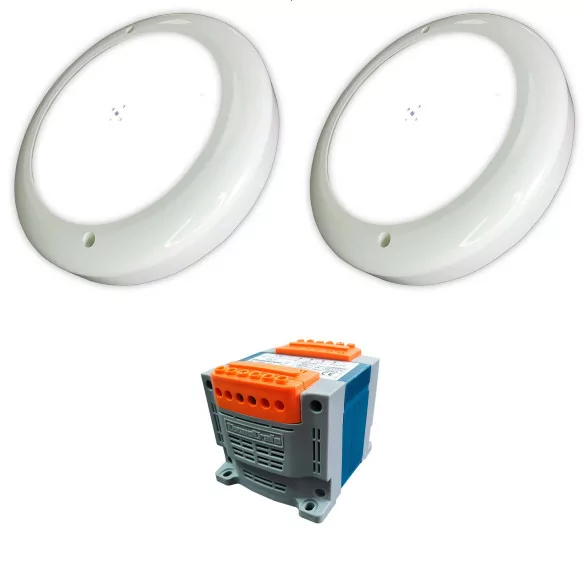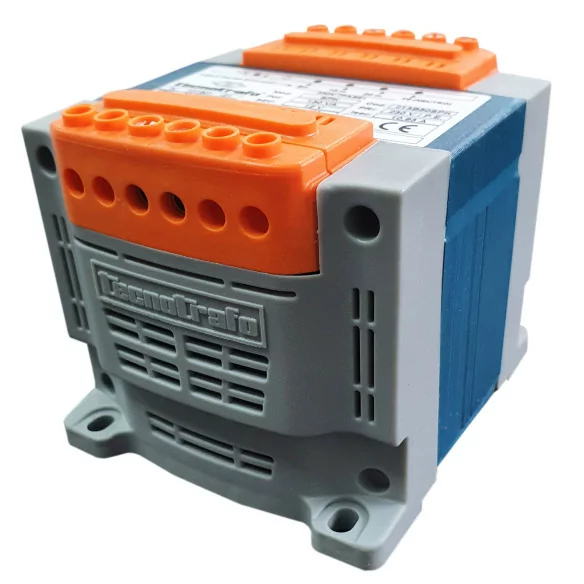 2 Airless spotlights for fiber or steel pool
Suitable for salt water pools.
White light 35W 12V/AC.
High technology with Airless Resin filling.
The LED disc can be changed in case of failure.
Thinner and smaller bulbs, only Ø23cm and less than 3cm thick.
Easy installation for above ground pools.
Includes 12V AC transformer.
The offer
The offer is composed of 2 White LED Spotlights with Airless technology and a 12V AC Transformer up to 100W (with capacity to safely power the 2 spotlights). Finished in high quality ABS plastic
High technology
The Airless technology consists of a resin filling that protects the bulb against water filtrations and increases the brightness of the LED. Its design protects the lamp from burning out due to high heat. The control board is totally waterproof and anti-corrosive. Thanks to this system we can manufacture more compact bulbs, such as these bulbs of only 23cm diameter and 3cm thick
Long durability
Low consumption, environmentally friendly and allows to illuminate your pool with all the safety guarantees. Allows the possibility of replacing the LED disc in case of failure
Nominal Voltage

12V AC

Material

ABS

Nominal Power (W)

35

Estimated Life (H)

30.000 H

Dimensions (mm)

Ø23cm and 3cm thick

Protection

IP68

Colour

Cool white (6000k)
At Swimhome we not only offer you the best service and the closest treatment, we also know that getting a good price is important to you. That's why we always guarantee you the best purchase price, and if you find a better one, we'll beat it.
To do this you only have to send us by WhatsApp or email the complete budget where we offer you a better price before making your purchase.
Remember that the product must be of the same brand and reference. Do you have a better price for a very similar product? Send us your quote and we will offer you our best proposal.
Reviews
(0)