White LED pool light made of white ABS, suitable for saltwater and freshwater pools. It uses the last LED technology to guarantee a major energetic yield.
Suitable for saltwater pools.
Extra flat LED lamp of surface for swimming pool.
IP68, totally guaranteed against water.
Standard crosshead, ideal for replacing an old bulb just by tightening a few screws.
Optionally you can install a remote control system.
Available in cool white and warm white (35W).
Made in Spain
LED Floodlight for Aboveground Swimming Pool
The best LED pool technology available in 18W and 35W power. Its standard design features a 4-anchor cross bracket for easy installation that allows a firm installation by screwing it to the wall without the need of niches.
Designed to guarantee the tightness of the bulb, extending its useful life with our new pressure and chemical sealing system, your bulbs will last longer without the need for maintenance
Available in cool white or warm white, you can enjoy your pool illuminated, with the lowest power consumption
We offer you the best pool lights with the most valued whites. The cool white will offer you fresh and pure tones, while the warm white bulbs offer a more classic lighting, similar to halogen, allowing you to create the atmosphere that you like in your garden and pool.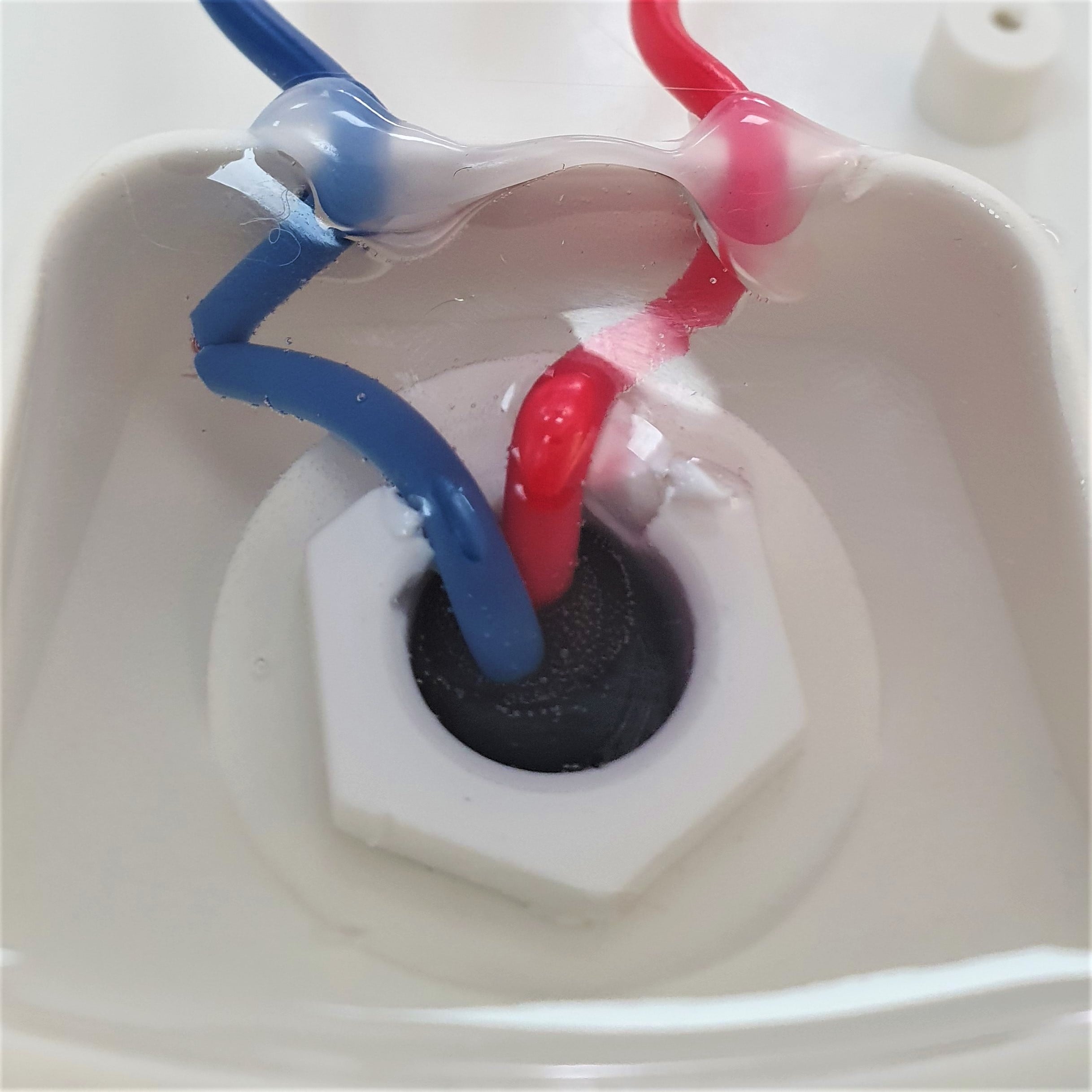 Sellado químico
All of our spotlights are sealed with a high resistance resin. This prevents water from entering not only through the cable access, but also through the cable itself when splicing under water.
Fabricación nacional
We design, seal and assemble the spotlights in Spain with top quality components. This allows us to offer a real guarantee of the spotlight and its components with the assurance that the product will offer the highest quality.
Adjustable

Yes

Nominal Voltage

12V AC/DC

Material

ABS

Luminance (Lm)

3500

Nominal Power (W)

18
35

Estimated Life (H)

30.000

Dimensions (mm)

Ø290*60

Energy Class

A+

Certificates

CE - RoHS

Protection

IP68

Colour

Cool white (6000k)
Warm white (3000k)

Type

Surface

Cable type

2 strands
At Swimhome we not only offer you the best service and the closest treatment, we also know that getting a good price is important to you. That's why we always guarantee you the best purchase price, and if you find a better one, we'll beat it.
To do this you only have to send us by WhatsApp or email the complete budget where we offer you a better price before making your purchase.
Remember that the product must be of the same brand and reference. Do you have a better price for a very similar product? Send us your quote and we will offer you our best proposal.
Customers who bought this product also bought:
Reviews
(1)